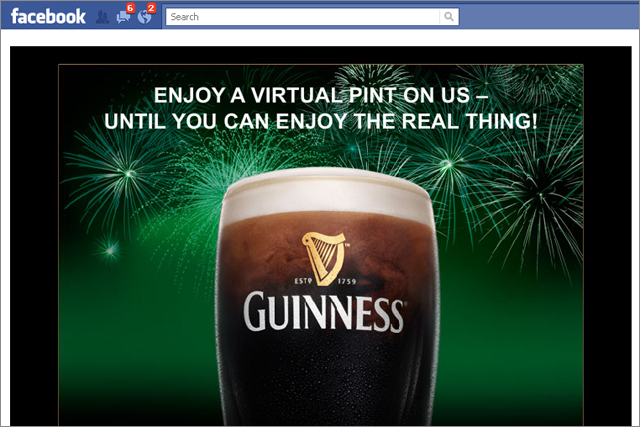 Visitors to the Guinness Facebook page can use the app, created by Geronimo, to pour themselves a virtual pint of the Irish stout, and share the link with their friends so they can do the same.
The Diageo-owned Irish stout brand is hoping the activity will go viral and make St Patrick's Day the "friendliest" day of the year.
Dawn Topham, senior brand manager at Diageo Guinness Continental Europe said: "Guinness is an iconic brand synonymous with St. Patrick's Day, so we wanted to drive fun brand interaction in a way that has not been done before."
Earlier this month (8 March), Guinness launched an online St Patrick's Day campaign to encourage men to be friendlier to each other.
The three 30-second spots, "man hug" and "smiling" and "conversations with a stranger", created by AMV BBDO, can be viewed on Facebook, YouTube and Pub TV.