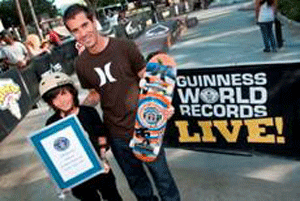 Guinness World Records Live will work with American brands to "harness the power of live record-breaking through accessible, interactive and entertaining Guinness World Records events".
GWR Live is already established in the UK and Japan, and in the past 18 months has delivered live events in Dubai, Barcelona, Turkey, Tokyo and the UK.
GWR Live will operate from Guinness World Records' New York offices, headed by Paul O'Neill as director, Lauren Lorey as sales manager and Adam Wide as global creative director who will oversee concept development.
To leave a comment register and let us know your thoughts.