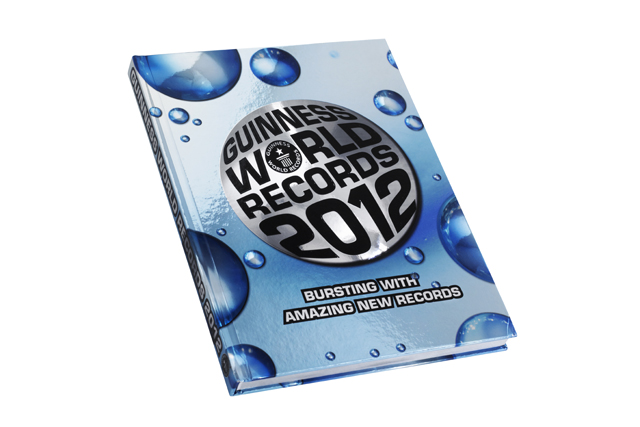 The brand is to make its consumer website central to its strategy, and is positioning it as an online world records platform.
The site, created by Untitled, will feature books, games and TV shows. It has been designed to appeal to seven to 11-year-olds and will be launched later this month.
The site is billed as a 'record-breaking' platform that will enable fans to try to set world records, which will be authenticated by official adjudicators. Successful record-breakers will feature on the site.
The overhaul includes a digital marketing push in the UK. The campaign, created by Holler, will roll out next month, to coincide with the publication of Guinness World Records 2012.
Guinness is inviting fans to take part in a Facebook competition to win a 'record of a lifetime' and appear in the 2013 book. Meanwhile, the 2012 annual will feature augmented reality content, with exclusive videos of record-breakers.
Guinness World Records is also plotting the launch of more digital products, including mobile and social games, apps and an online 'secret club' for children.
Earlier this year, Guinness World Records entered the UK licencing space by launching a commercial division. This offers partners the opportunity to use its branding in experiential and in-store marketing activity.
Marketers can also use the branding in digital channels and on packaging for products that have been verified as 'record-breaking'.
Earlier this year, Guinness World Records redesigned its logo to incorporate the strapline 'Officially amazing'.
Guinness World Records, formerly known as The Guinness Book of Records, published its first annual in August 1955, which went to the top of the UK bestseller lists by that Christmas. It was launched in the US in 1956, and sold 70,000 copies in its first year.
BRANDS' RECENT WORLD RECORD ATTEMPTS
3 August: IKEA set a record for the 'Largest crayfish party', with 4967 people attending events at 19 stores in the UK and Ireland. The crayfish party is a Swedish festival to mark the start of the crayfish season and is usually accompanied by copious amounts of schnapps.
26 July: The Antique Wine Company set a record for the 'Most expensive bottle of wine'.The item in question was a standard 750ml bottle of 1811 Chateau d'Yquem, which was sold for £75,000.
7 July: Warner Bros created the 'Longest red carpet at a film premiere' for Harry Potter and the Deathly Hallows: Part 2. It stretched 455m from Trafalgar Square to Leicester Square in London.
25 June: To mark the release of The Smurfs 3D movie, Sony created Global Smurfs Day. Eleven countries, including the UK, helped set a record for 'The largest gathering of Smurfs in 24 hours', with 4891 people donning blue paint and Smurf hats for the occasion.