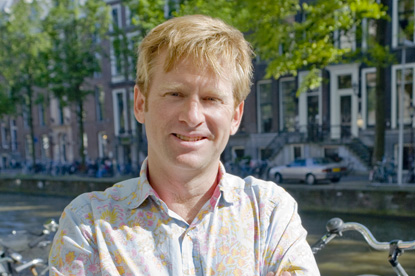 Hayward is in advanced talks with the agency regarding the role, although he has not yet officially agreed a deal.

The move would see Hayward return to an agency at which he spent seven years, between 1987 and 1994, as an account director, based out of both the agency's London and Barcelona offices.

After leaving JWT, Hayward moved to Wieden & Kennedy, where he spent three years working on the agency's Nike account.

He then joined forces with Alex Melvin and Chris Mendola to start up 180 Amsterdam, which now has a client list that includes Adidas, Sony and Amstel.

180 sold a majority stake to Omnicom in 2006 and Hayward is approaching the end of his earnout.

The chief executive's role at JWT has been vacant ever since the former chief executive, Alison Burns, who announced her departure in September 2008, left the agency at the beginning of this year to take on the role of the global client services director at JWT's New York office.

In January, JWT appointed Joe Petyan and Tom Vick to the newly created positions of joint managing directors, and the pair have run the agency since Burns' departure.

They are expected to report to the new chief executive when he takes up his position.

During her two-and-a-half-year tenure as the chief executive, Burns played a pivotal role in helping JWT recover after a disappointing few years, in which the agency ?lost major clients and experienced a £60 million decline in billings.

Since her departure, JWT has won the global strategy account for Vodafone, while the network has also secured the global advertising account for Microsoft's Bing search engine.