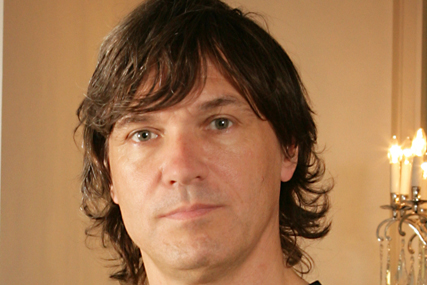 Becker, a former chairman and chief creative officer of DraftFCB New York, joined the agency last year and will continue to direct its creative operation.
Glasson will remain at the agency as chairman during the transitional period. A spokesman for GyroHSR declined to say if he had another job to go to or if his resignation had been planned.
Glasson joined Gyro eight years ago and has led the company first as chief operations officer, and then as chief executive.

He was instrumental in the agency's merger with HSR.

The independent agency specialising in B2B integrated marketing merged with its US rival, Cincinnati-based agency HSR last year, which gave it revenues of approximately $100m and more than 600 employees in nine countries.
Glasson said: "I've enjoyed every second of my time at GyroHSR, working with some exceptional and inspiring people along the way, but now it's time for a change, and it's time to hand the reins on to someone who will add his own special chapters to our incredible story."

David Bell, chairman of Gyro's parent company Slipstream, said: "I'd like to thank Richard for all he has achieved in his time at GyroHSR. He has led the organisation through huge growth and change, and I wish him all the best in whatever he chooses to do next."