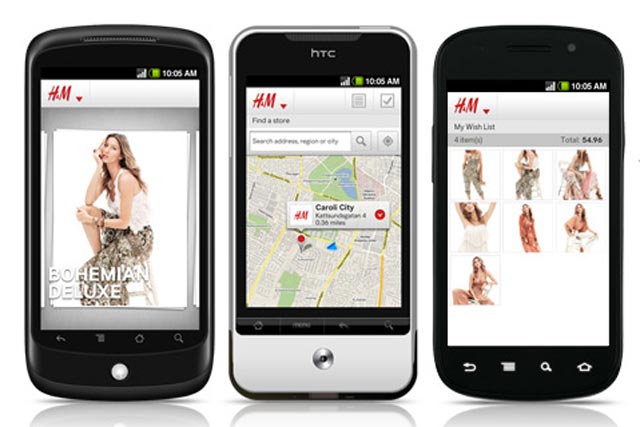 The app, developed by ustwo, allows users to browse collections, receive fashion news, as well as content including videos, and exclusive offers.
Users can create a wishlist and share garments they discover while using the app with friends, via email and mobile compatible social networks, including Facebook, Twitter Flickr and Picasa.
The app also has a store locator.
According to ustwo, the new app has not been ported from the current H&M iPhone app, which launched in August 2010, but redesigned from scratch to make it compatible for the various handsets operating on the Android platform.
H&M, which has 168 high-street stores in the UK, is relatively new to ecommerce, having launched its first online store in September last year. It launched an iPad app in December 2010.
Rival retailer New Look launched its first transactional m-commerce app earlier this week.