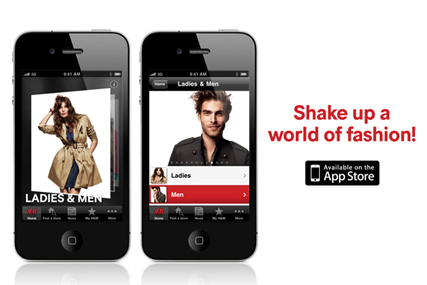 The app, created by mobile agency Mobiento and digital studio Ustwo, features a home screen designed to look like a 3D fashion gallery.
Users are able to scroll through to watch fashion videos and view images of the garments used in H&M's various campaigns.
There is a 'wishlist' function that allows users to save their favourite garments, which they can then choose to share with friends via Facebook or email.
It also features a store locator, with the added function of letting the user know what garments are available to purchase from it on any given day.
H&M, which has 168 high-street stores in the UK, is due to open its first online store on 16 September.