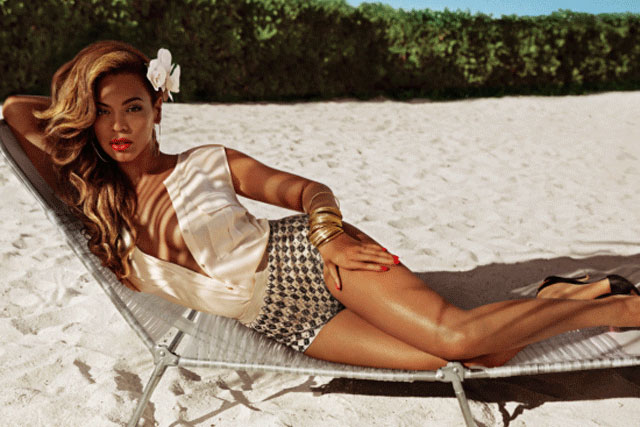 The retailer will kick off the drive with print and outdoor ads featuring a 'Beyoncé as Mrs Carter in H&M' strapline that references her sell-out Mrs Carter Show World tour, which launches on 15 April.
Television activity shot in the Bahamas will feature a new track by Beyoncé called 'Standing on the Sun', with creative aiming to push the idea that women can be "strong, vulnerable, sensual, maternal, fun and flirtatious".
Donald Schneider, creative director at H&M, described the upcoming campaign as an "epic fantasy, with glamour, drama and also a sense of paradise".
An extended version of the TV execution will be hosted online as part of the brand's strategy of running high-profile digital activity featuring celebrity ambassadors.
In February, the retailer allowed brand ambassador David Beckham to take over its Twitter feed for the day in order to answer questions from fans.
The clothing featured in the Beyoncé ad will launch in-store in May and will help propel the launch of the rapid rollout of new stores.
H&M revealed yesterday that the expansion plan for new stores in the 2013 financial year had been increased to 350 new stores, up from the 325 previously planned.
Follow @mattchapmanuk