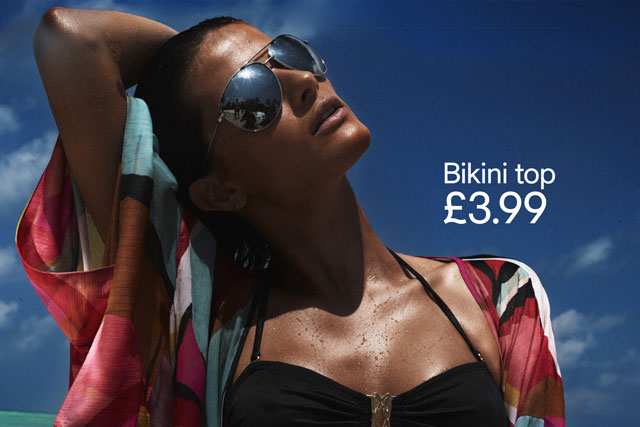 The ads were promoting the Swedish retailer's swimwear range and attracted a variety of complaints to the Advertising Standards Authority (ASA), including claims that the campaign was degrading to women and that it was unsuitable to be seen by children.
The ads were bought by the media agency Universal McCann and were created in-house.
In its defence, H&M said the purpose of the campaign was to highlight its business model, which was fashion, quality and value.
H&M said it took its responsibility as an advertiser "very seriously", adding that it was "disappointed" that some of its customers found the campaign degrading to women or inappropriate for general display.
It also said that when planning an outdoor campaign, it bought posters in locations which did not fall within a 100m proximity to schools.
The retailer said it "regretted" that its advertising had been perceived as offensive, adding that it would take the complaints into consideration for future advertising campaigns.
The ASA ruled in the retailer's favour, saying that none of the outdoor ads was in breach of rules.
In particular, it noted that there was no nudity in the ads and considered that neither the models' poses nor expressions were overtly sexual.
While admitting that the poses could be construed as mildly sexual, it ruled that they were unlikely to cause serious or widespread offence.
Overall, the ASA said it welcomed H&M's decision to place the posters away from schools as a precautionary measure, but ruled the ads were suitable for general display and therefore not irresponsibly placed.