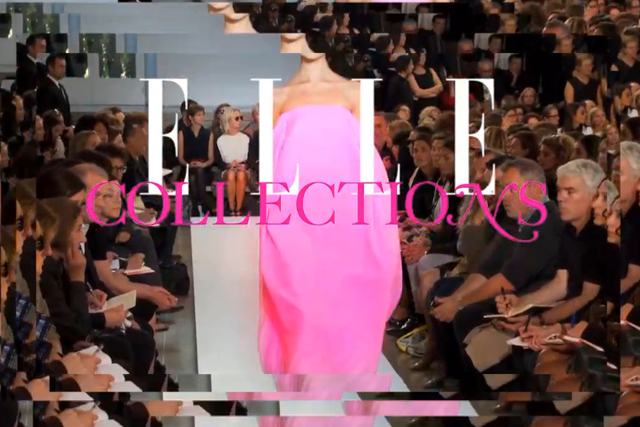 Elle Collections focuses on content drawn from the seasonal fashion shows in spring and autumn.
The app, which is free to download, is available this week in the Apple store and on ELLEuk.com.
It will offer an interactive guide to the top 10 shows of the spring and summer season, a round-up of the best accessories, and footage from backstage.
The first app does not feature any advertising.
Anna Jones, digital and strategy director, Hachette Filipacchi, said the app was "an internal test" and a "project for us to learn how it works", rather than a fully fledged commercial launch.
Jones said: "We'll talk to advertisers going forward about future versions of the app."
The app features an interactive front row of celebrities and models, where users can click to find out who's who, with the option to follow them on Twitter or read their blogs.
It also offers a gallery tool, allowing readers to move through each individual look and see the clothes in detail, as well as the name of the individual model.
Lorraine Candy, editor of Elle, said: "We wanted to give readers an understanding of what inspired the designers and an idea of what they'll be wearing this spring/ summer. The iPad gives us the tool to do this in a truly, interactive, tactile way that we're sure our readers will love."
Jones said: "We are really proud to launch our first app for the iPad with our 'taster' version of Elle Collections.
"We are confident that it will offer not just a great resource for fashion lovers, but also a fun, interactive and engaging experience of the Elle brand."