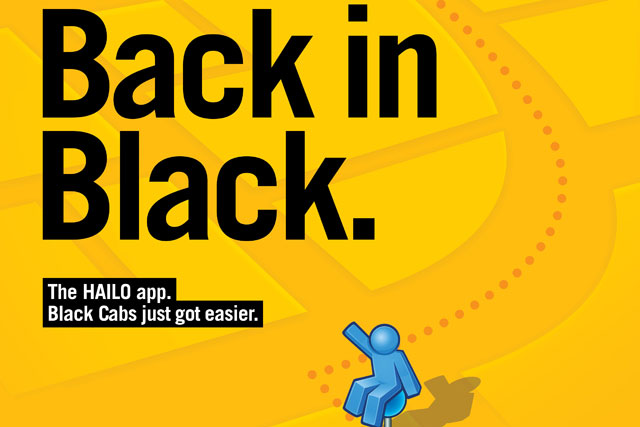 The London-based firm will launch an outdoor, print and digital campaign on 14 January that will introduce the strapline, "Black cabs just got easier".
The creative is designed to play on the company's aim to "make the taxi market work better", through an app that allows customers to electronically "hail" a black cab and pay by card.
Dublin-based Rothco created the campaign, with MediaVest handling the media planning and buying.
The London-based campaign comes as Hailo faces increasing competition in the capital with the emergence of rival service Uber, which launched in London last summer.
Hailo is in the process of holding a global ad pitch as it pursues its expansion plans, having already launched in Dublin, Boston, Toronto and Chicago.
Carl Mesner Lyons, vice-president of marketing at Hailo, claimed it was seeking an "idea we can execute everywhere", that would create "one big brand".
Lyons added that the company wanted to launch in "dozens of cities" in the next 18 months.
Hailo claims to have racked up a million fares last year and has signed up 10,000 London taxi drivers after unveiling the service in November 2011.
The company was launched by a group of taxi drivers and tech entrepreneurs, after receiving initial seed money from venture capital group Wellington Partners, before securing a further $17m from Accel Partners in March.