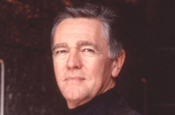 Andrew Edwards, chairman of Burnett's below-the-line arm Arc, has been named chief executive of the Leo Burnett Group, which comprises the two agency brands. Paul Lawson, the former Burnett London managing director, will report to him as managing director of the group.

The Leo Burnett Worldwide chairman and chief executive, Tom Bernardin, said: "Andrew's track record for running an aligned Burnett/Arc entity is second to none. The energy that he'll bring the two brands now will be a huge boost for the company."

Edwards formerly ran the joint Leo Burnett/Arc operation in Sydney before moving to London in 2005 to take on the EMEA president role for Arc Worldwide.

Haines joined Burnett in February 2002. He was without a job at the time, having resigned from his role as chairman at Leagas Delaney the previous December, ending a 15-year partnership with Tim Delaney.

For the full story, see Thursday's edition of Campaign.