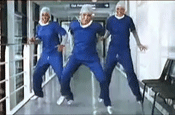 The brand is owned by drinks manufacturer Halewood, which held saw pitch presentations from BJL, Connectpoint and Propaganda.
Richard Clark, marketing controller at Halewood International, said: "BJL demonstrated real consumer insight into our core target audience and highlighted how we could move the brand on as we look to reinforce the brand's wine style positioning with our target audience."
He said that the development and evolution of the existing "Do the Lambrini" campaign played a key part in the appointment.