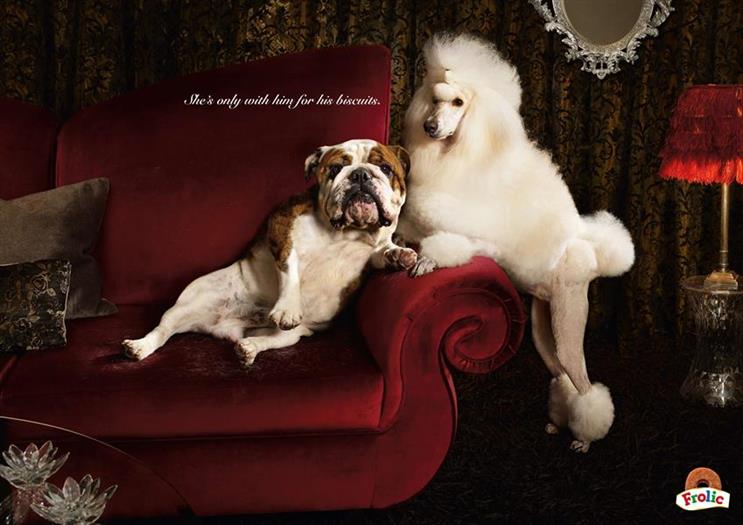 A PwC study which polled 2,000 people in the UK found that nearly half (48%) do not even plan to buy a card on Valentine's Day this year.
But of those who are spending, the average amount is up 12% to £29.89. The price of love is higher for men, who say they expect to spend nearly twice as much as women – £39.70 versus £20.42.
Based on these figures, PwC estimates a total of £458.7m spent on Valentine's Day this year, a £500m drop from the amount reported last year.
A separate study by American Express, meanwhile, forecasts that Brits will spend £776m on Valentine's gifts this year – £27m of which will be on their pets, with dogs topping the list.
The study found that 19% of Brits planned to do something special for their furry companions.
For those who will be spending on their human partners, however, PwC's study forecasts some disappointment. The most popular choice was a small personal gift or handmade item (21%), even though more people are hoping to be wined and dined and swept away (29%).
This fits social media analytics firm Iconosquare's report which found that lingerie brands were losing out on Instagram to chocolate, flowers and cards.
Iconosquare tracked the follower counts of Ann Summers, Victoria's Secret and What Katie Did from 15 January to 13 February and found that their follower counts increased by 1.25%, 2% and 1.37% respectively.
However, chocolate brands grew 4.96%, florists by 4.29%, and card makers by 3.83%. Paperchase stands out with follow growth of 5.96% during that period.
"The figures suggest Brits' interest in Valentine's day luxury lingerie is flagging," commented Iconosquare.
And to put a final stake in the heart of romance, a survey of 2,000 Brits by digital commerce consultancy Salmon, showed that nearly four in ten are open to using automated technology buying gifts for their lovers.
This could take the form of a digital assistant in a connected car, using voice recognition to alert a customer of Valentine's Day, a birthday or an anniversary, said the report from Salmon. The device would make recommendations based on previous purchasing, age, social media activity and other data.
Termed 'programmatic commerce', this idea gained the most resonance with younger generations with 46% of 18-24s and 52% of 25-34s liking the idea.
"It's often a real difficulty for couples looking to find the right present on Valentine's Day; forgetting a present or getting an undesirable gift are just two of the challenges faced," said Patrick Munden, global head of marketing at Salmon. "This is why we're seeing more and more consumers show an interest in, and a craving for, automated purchasing, where gift options are offered to them based on their partner's preferences and characteristics."