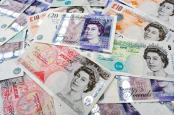 The CIM's latest Marketing Trends Survey (Autumn 2008) reveals that that 73% of marketers believe the UK will be in recession in 2009, and 70% believe conditions for the UK economy will worsen in the year ahead - the highest figure since the survey began, and up 30% on this time last year.
However the research by Ipsos MORI did find that 11% of marketers remain optimistic that the UK economy will improve in the next 12 months.
When questioned about the prospects for their own organisation in the year ahead a clear divide emerges based on organisational size. Marketers in organisations with a turnover of less than £10m are much more confident about their own organisation's prospects than those working in organisations with a turnover of £10m or more.
Encouragingly for the profession, two thirds of marketers agree that marketing is seen as key to their organisation's future prospects in the economic downturn.
The economic downturn has meant that marketing plans have already been significantly altered by half of marketers (49%), rising to 60% of marketers in the retail, distribution and leisure sector, and 57% in the financial and other service sector.
Despite the coming challenges, 47% of marketers are not worried about their job prospects in the year ahead - although a third of marketers are. Those most concerned are those in organisations with turnover of under £1m, where 42% are worried about their job, and those working in the B2C sector (37%). Only 17% of marketers expect their organisation to be expanding the size of their marketing department, down sharply from the 30% cent in the preceding Spring 2008 survey. Those anticipating cuts in the number of marketing staff have risen from 10% last time to 15% cent now.
Commenting on the findings, David Thorp, director of research and information at The Chartered Institute of Marketing said: 'Despite deep concern about the prospects for the UK economy, today's professional marketers recognise that they have a key role to play in helping their organisations identify and exploit the opportunities an economic downturn brings. By creating real value for their organisations and measuring the effectiveness of their marketing activities, marketers can demonstrate clearly how indispensable they are to their organisation.'