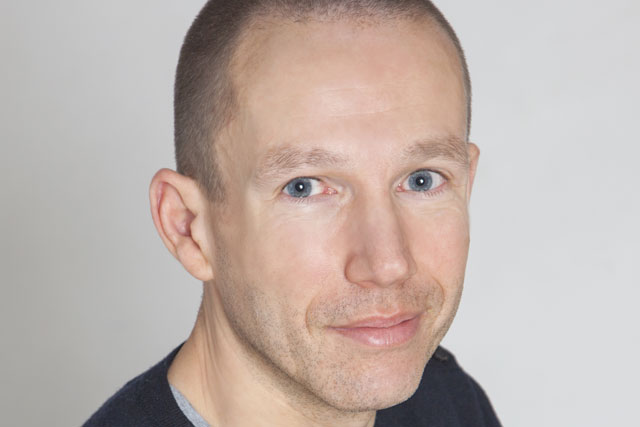 Technology's great. The better it gets, the more we, as consumers and marketers, expect from it. And three areas of expectation in particular seem to stand out

Firstly, consumers expect more joined-up and relevant marketing. Hence the rise of native ads, and the requirement to tell brand stories across channels in a connected form that makes them enjoyable and hopefully compelling.
Next, mobile is expected to finally (finally!) deliver on the promise it's been making for so many years, given consumers' ongoing love affair with their smartphones.
And lastly, marketers expect to be able to make effective use of the increasing volume of online data available to them in order to do sophisticated stuff like multi-touchpoint attribution analyses to determine the real value of their advertising.
I'm therefore not surprised that a recent study showed that the two very highest priorities re-digital advertising amongst US agencies were cross-device advertising and measurement and attribution.
That's beautiful, fantastic, outstanding, but so much of this data, which is supposed to inform and enable cross channel strategies, is based on cookies. In fact, digital advertising is almost entirely reliant on them.
The really annoying problem is that we have seen that 42 per cent of devices do not perform well advertising cookies. What I mean by that is that a large proportion of them don't work with or retain third party cookies.
The challenge is especially pronounced amongst mobiles and tablets. An incredible 91 per cent of iPhones and iPads do not perform well with advertising cookies. The biggest factor behind that is that half of their owners revealed that they didn't know that they could adjust the default settings in their browsers.
And the situation looks set to get worse. If you believe IDC, 87 per cent of all connected devices globally will be tablets or smartphones by 2017. So the reality is that there is a genuine danger that within 18 months marketers will know which half of their online advertising is wasted. It'll be the half that doesn't perform well with cookies.
And what a potential waste. GroupM are forecasting that $110bn will be spent globally on online advertising this year. They don't break out search, so let's make a rough estimate and assume 55 per cent of that's PPC. That leaves $49.5bn. If 42 per cent of devices' use of advertising cookies is compromised, then that means that in the region of $21bn is potentially being burned.
So there would appear to be a pressing need for various things to occur if consumers are to enjoy better advertising experiences, and marketers are able to make the best use of their advertising dollars.
For a start, there needs to be more understanding of the challenge. The issue doesn't seem to be people ignoring the problem (although a handful do). It seems to be a lack of awareness of the scale of the deteriorating situation.
Next, we need better techniques and technologies that are versatile enough to work across all devices and situations. Foremost though, they need to be very consumer-centric, which means that every person is well informed and able to control whether they want to be tracked – just as we're now all familiar with cookie policies.
Meanwhile, they need to easily integrate with DMPs, DSPs, ad servers, and other activation players in the programmatic food chain. It's also fundamental that delivery is transparent.

And ideally, there will be industry standards, with common methodologies. That'll come in time, but the sooner it does, the better the experience consumers will have in terms of being provided with relevant and compelling advertising.
We'll see how much time it all takes to happen, but given the current situation, it's unlikely to be long before marketers are making the moves they need to in order to be ready for what's happening now.
Damian Blackden is the co-founder at Device9