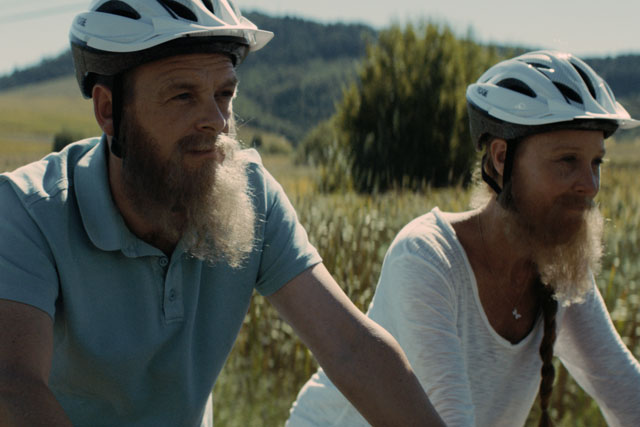 The supporting campaign, created by Mother, features two ads, one focused on cycling and one on motoring. The light-hearted work likens the British travelling experience to that of the American road-trip movies of the 1960s.
The ad for cycling, for example, shows a family of three who all have beards – the father, mother, and baby – and who are cycling down an open road while a Welshman speaks the lyrics to "Born to be wild" in the voiceover.
The multimillion-pound integrated campaign uses the strapline "Keep on Rollin'" and will run in bursts throughout the year.
It moves away from Halfords' previous marketing work for its Wefit service, which played with the idea that the service is cheaper than a "favour".
Caroline Michel, Halfords head of advertising and digital media, said: "This summer we wanted to create a campaign that celebrated the joys of cycling and driving at their most emotional and aspirational.
"We also wanted something that would create real talkability, and in this entertaining and engaging creative we feel Mother have really delivered."