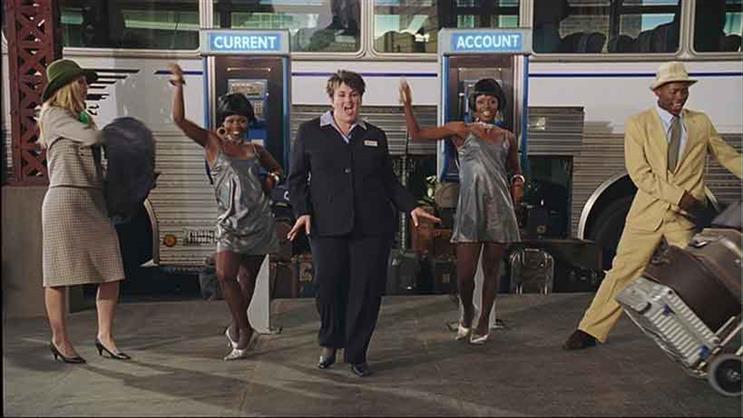 In a further continuation of the Halifax singing employees ads, the campaign has gone for a touch of Soul.
This time around Delaney Lund Knox Warren & Partners has picked Natalie Webster from Sheffield, who will sing about the benefits of the bank's High Interest Current Account to the tune of Aretha Franklin's "Think".
The execution was shot over seven days in Johannesburg and used more than 300 extras with 70 trained dancers.
Natalie, 29, is a banking and savings adviser at Halifax's Sheffield High Street branch and has worked for the bank for five years.
The record reached Number seven in the US charts when it was released in 1968. She also sang the song in cult comedy "The Blues Brothers".
Project name: Think
Client: Steve Griffiths, Head of Halifax and Bank of Scotland Mainstream Marketing
Brief: Celebrate the Halifax brand
Creative agency: Delaney Lund Knox Warren and Partners
Copywriter: Jackie Steers
Art director: Ira Joseph
Planner: Fern Miller and Richard Warren
Media agency: Vizeum
Media planner: Paul Hutchison
Production company: Blink Productions Ltd.
TV Producer: Susie Innes
Directors: Blue Source
Editor: Adam Spivey at Speade
Post-production: Framestore CFC
Audio post-production: Grand Central Sound Studios
Exposure: National TV