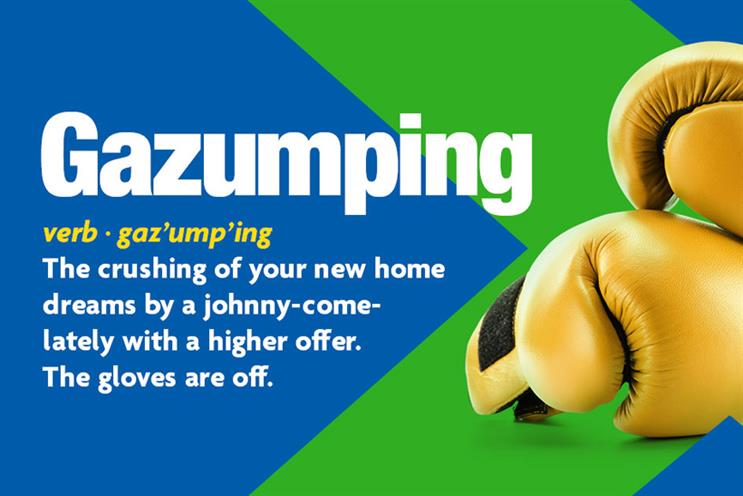 The drive, developed and executed by Zone, will consist of a series of pieces of content, including video, visuals and written posts, that can be consumed in 30 seconds or less and aim to provide advice and support on financial topics.
Starting from tomorrow (17 May), a first batch of around 12 posts will focus on homebuyers, which will tie them into the theme of the TV ad, created by Adam & Eve/DDB, which launched last month and depicted Top Cat trying to buy a mortgage. More ads will follow on other subjects.
The posts are aimed to reach people at various stages of the homebuying process, and range from straightforward information to detailed explanations and tips.
Some of them riff on aspects of pop culture – for example, one will feature "buy rent avoid", the homebuying version of "snog marry avoid", while others feature Urban Dictionary-style definitions.
"What we're trying to do is continue to play off Halifax's core brand attributes and principles of being slightly playful – serious about what we do and how we can help – but not necessarily taking ourselves too seriously," Tim Male, head of marketing communications at Halifax, said.
The campaign follows the brand's Jargon Busters series of videos, which answered commonly asked questions in 30 seconds. Male said the new content was intended to evolve that communication into catering to other customer needs beyond information.
"Our online presence and customer support is now more extensive and 'human' than ever before," he said.
"By creating and distributing content at the right point in the audience journey, we want to serve homemovers' practical and emotional needs in a way that drives preference of the brand in a uniquely Halifax, urban-like way."