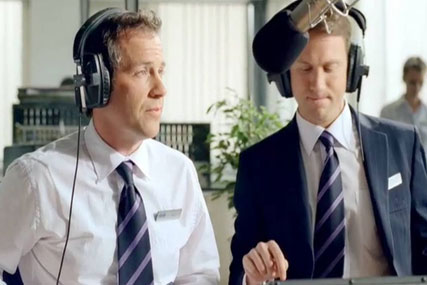 The bank first contacted ad shops via Oystercatchers two months ago but granted the incumbent DLKW Lowe an eleventh-hour reprieve, asking the agency to devise a new campaign, which was put into research last month.
However, Campaign reported earlier this month that Halifax was back in touch with rival agencies despite the DLKW Lowe work being in research.
The bank has now opted not to approve the DLKW Lowe campaign, instead calling a pitch for the entire ad account.
The agency was invited to re-pitch for the business, but has declined bringing to an end a ten-year relationship with the bank.
Halifax's most recent campaign was set in a fictional radio station called Halifax FM, and featured members of staff broadcasting messages to customers.
Steve Griffiths, the director of brand and customer marketing at Halifax, said: "Our current campaign has supported strong brand and sales performance in 2010. However, we believe that now is the right time to reassess the campaign so that we can maintain the momentum we currently have behind the brand, and give it new impetus in the future."