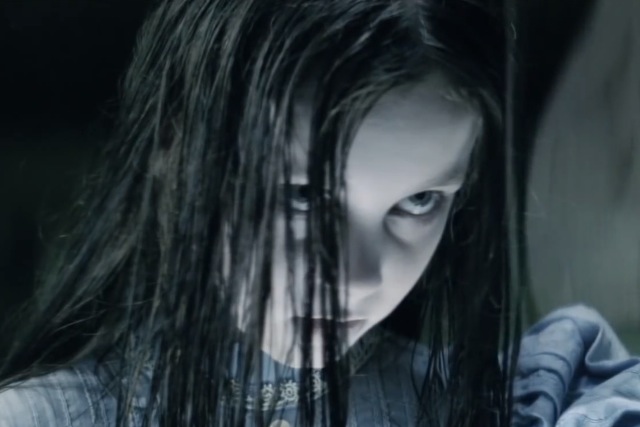 Marketing has embraced (or throttled if you'd prefer) the spirit of All Hallows' and, in conjunction with the creepy talents of Unruly, has compiled a top 15 of the world's scariest ads and marketing stunts of recent, and not so recent, years.
Unruly and Marketing have ranked the ads on the basis of their number of all-time shares, while the selection is also slightly subjective - otherwise there would have been a few too many zombies, and as much as we love the undead, they can get a bit tedious with all that moaning and shuffling.
While some of the following spots are scary, some silly, some inadvertently rather than intentionally creepy (step forward Ronald McDonald with a tray stuck to his head); others are gory and a couple are just downright grim.
You have been warned.
So grab a cushion, a spare pair of pants, and enjoy our list of the 15 most-shared scary ads.
1. Carrie - Telekinetic Coffee Shop Surprise
2,355,137 shares
2. LG - So Real, it's Scary
590,309 shares
3. Dead Island - Official Announcement Trailer
541,452 shares
4. Dirt Devil - The Exorcist
329,968 shares
5. Snickers - Halloween Grocery Store Lady
145,557 shares
6. Remco - Baby Laugh-a-lot
94,763 shares
7. Phones4u - Little Girl
52,138 shares
8. Autoway - Scary Japanese ad
35,455 shares
9. Axe - Hot Girl vs Zombie
34,186 shares
10. K-fee - Ghost Car
31,220 shares
11. PlayStation 3 - Baby
22,808 shares
12. Call of Duty: Black Ops - Zombie Labs Rezurrection
21,714 shares
13. McDonald's - Ronald McDonald's ad debut
12,847 shares
14. Metz - Judderman
11,138 shares
15. Mini USA - Ahhhhhhhh!
4,969 shares
Read next