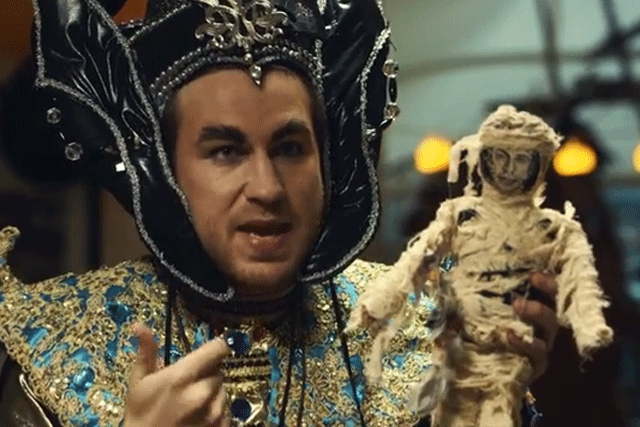 Carling - Voodoo
As Brits' love of Halloween increases, lager brand Carling has decided to join the party with a YouTube film, created by Creature. The video shows 'Dylan and Jon', the characters from Carling's latest ads, preparing to host a Halloween party.
Crest - Halloween Treats Gone Wrong
Toothpaste's got nothing to do with Halloween, right? Think again after watching this cute effort from Procter & Gamble's Crest brand.
Benjamin Moore Ultra Spec 500 - Scariest Job In The World
It's surely only a matter of time before a prankvert victim has a heart attack and they're banned. Until then we can continue to laugh at people having the living bejesus scared out of them. This time the brand doing the scaring is US paint retailer Benjamin Moore and the scene is a haunted house with some poor unsuspecting decorators.