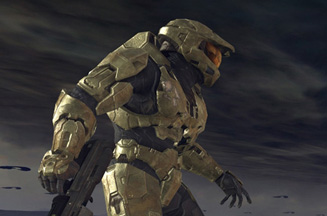 Yet, such is the appetite among gamers for the franchise that Halo 3:ODST (Orbital Drop Shock Trooper) has surged to the top of the Amazon chart on pre-order sales alone.
The game had originally been penned in as a stopgap for fans until next year's major release, Halo: Reach. However, today's launch follows an extensive marketing campaign by Microsoft, spanning TV, print and online.
Marketing has always played a huge role in the success of the Halo franchise. Following a $40m ad investment, Halo 3 took $170m on its first day alone. As with several best-selling computer games, Halo was released exclusively to one console - in this case, Xbox360. Two years on, Halo 3 is still the most played game on Xbox Live, according to Microsoft's head of entertainment, Stephen McGill.
For Halo:ODST, Microsoft has created a Halo Waypoint, a dashboard on Xbox Live, which houses exclusive content and informs fans on the latest news from the world of Halo. Pre-order sales have been driven by an offer of an exclusive Sgt Johnson playable character to customers, while the post-launch activity includes extensive TV and print marketing in the lead up to the key Christmas period.