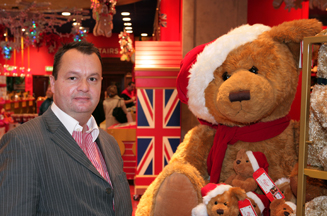 Webb, who joined the company five months ago, said that he is keen to stay within the entertainment sector and is working on a few projects of his own.
While at Hamley's Webb developed partnerships with a number of toy brands and children's network broadcasters, including Nickelodeon, Cartoon Network, Warner Bros, Paramount. Last month he launched Cartoon Crazy, a six-week in-store event, aiming to capitalise on the growing number of TV-inspired toys.
He was also in the process of lining up top-line sponsors for Hamley's debut TV campaign, which launches this autumn, to mark the store's 250th anniversary.