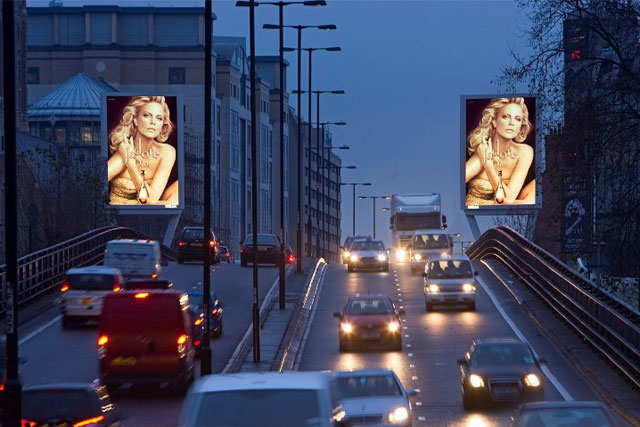 Transport for London (TfL) reopened the flyover to a single lane of traffic (with some restrictions) on Friday (13 January), after engineers ruled it was safe to reopen the road.
Ocean Outdoor had already agreed to let brands booked on its Twin Towers sites have the space for free during January and will start selling ads on the site from 6 February, although sources suggest rates might be negotiable if traffic flow declines.
However, it is understood that the number of cars travelling on the flyover over the weekend was reduced by only having one lane rather than two and, in fact, the build-up of traffic has increased ad sites' dwell time.
It is understood that Clear Channel started selling ads on its banner on the front of the HMV Hammersmith Apollo and on the tower next to the flyover this morning (16 January), but that no advertising has been booked on the sites yet.
The sites generate significant ad revenue – the Ocean Outdoor sites bring in around £240,000 every fortnight, and the Clear Channel Outdoor sites are worth close to £100,000 every two weeks.
TfL closed the Hammersmith flyover on 23 December after it emerged that the cables that help support the flyover had been damaged by salt and water in the years since the structure was built in the 1960s.
The structural repair works are expected to take around four months to complete and will concentrate on strengthening six of the 16 spans of the structure, so they can carry full traffic loading by the time of the London 2012 Olympic Games this summer.
Follow Maisie McCabe on Twitter @MaisieMcCabe