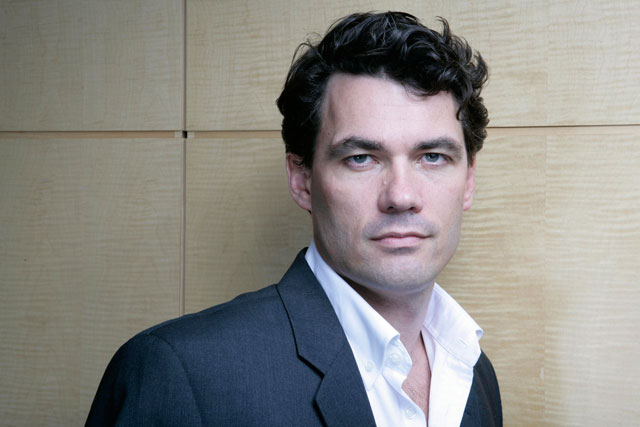 With his knuckle-crunching handshake and powerful physique, Gavin Patterson, the Advertising Association's newly installed president, looks well-equipped to knock heads together in the cause of unity, even though he claims that this is not his intention.
Not in the most literal sense, perhaps, although it could be argued that the AA might benefit from some Patterson-inspired muscular leadership. The industry's main lobbying organisation has historically operated by consensus. This is hardly surprising given the diversity of its membership - agencies, media owners and advertisers - whose agendas aren't always identical and may sometimes conflict.
As a result, the AA has been perceived as a lumbering beast, slow to react as fleet-footed single-issue pressure groups with an eye for a headline and a skilful way of bending a politician's ear have run rings around it.
The arrival of Baroness Peta Buscombe as the AA's chief executive in 2006 heralded a more proactive stance - something that has continued under her successor, Tim Lefroy, albeit in a more tempered way.
And it's a measure of the AA's growing influence among the political decision-makers that its children's panel, headed by the former COI boss Mark Lund, will next month meet David Cameron to discuss its plans to beef up controls on marketing to under-16s in order to head off the threat of legislation.
As the chief executive of BT Retail, the telecom giant's consumer sales arm, Patterson wants to see the AA keep the momentum going by taking its cue from the commercial world where, he says, the most successful companies assess their strengths and play to them.
There's no doubt Patterson takes on the AA presidency with outstanding commercial credentials. Not only is he a BT Group board member, but he has overseen the growth of BT Broadband, one of the UK's marketing success stories. What's more, he's a senior executive of an organisation in frequent dialogue with the Government.
Those who have worked with Patterson are confident that words will be matched by deeds. "Gavin will bring a results culture to the AA," Cilla Snowball, the Abbott Mead Vickers Group chairman, predicts. "He'll not be a figurehead but very active and hands-on. He's a decisive and thoughtful innovator and a brilliant multitasker who will bring a clear strategy to the AA as well as the ability to manage and motivate its stakeholders."
Rory Sutherland, the Ogilvy vice-chairman, agrees. "Coming from an organisation that isn't only a big advertiser but a significant media owner, Gavin brings real stature to the AA," he says. "He's very clear-sighted and astute."
Patterson concedes that, in the past, the AA was probably tilting at too many windmills. If the AA membership can't agree on everything, then it's better to discover the key issues on which they do agree and build a strong lobbying position around them, he argues.
Moreover, with so many associations operating within its space, he suggests that the time may be approaching when the AA "will need to give up some things" (he declines to be specific) in order to do fewer things well.
"As an industry, we have to learn how to cope with changes in the political climate, just as any business does, and act accordingly," he says. "We have to focus more on aligning our views. We have to concentrate on being externally focused rather than on internal bickering."
The importance of hanging together has been emphasised by the speed of change that has shaken the industry out of its complacency, he declares. The impending closure of COI, the cuts in ad budgets and the ways in which campaigns are developed and delivered have combined to give the industry what he describes as "a bit of a jolt".
Under Patterson's presidency, expect the AA to shout more loudly about the creative potency of UK advertising and how it can be harnessed to boost an enfeebled economy. "We've led the world at it and we must continue to do so," he says.
How achievable this is when successive ambivalent governments have lauded the industry's importance to UK plc one moment and threatened it with restrictions the next is a moot point.
Patterson cites the COI closure as an example of a lack of joined-up thinking: "The difficulty is that the best-performing media will be bought up by the commercial sector. What's left won't be the right weight or reach the right target."
He adds: "Going from COI to zero isn't the answer. And commercial advertisers shouldn't be expected to fill the void."
Not that Patterson doesn't sympathise with the Government's position. Any industry that regulates itself is bound to attract more official scrutiny, he suggests. All the more reason why self-regulation should never be taken for granted, he points out, and that threats to it are identified and countered.
But he doesn't buy the argument that the AA should simply bypass politicians and make advertising's case directly to the public. The strategy is too risky, he warns, especially with the amount of legislation coming out of Brussels, and might invite further government curbs.
Even now, the fear is that the Government might adopt a "regulation by stealth" strategy of trying to bring the self-regulation of non-broadcast media into line with the statutory controls that apply to TV.
"There is a danger of that," Patterson admits. "It just reinforces my view that we have to take a more responsible and proactive approach to advertising's role in society."
He believes the debate on that role will revolve around three key issues: the ongoing controversies about advertising's alleged role in fuelling obesity; marketing to children; and data and privacy issues.
This last one is close to home for Patterson as BT has been a driver in the development of online. Indeed, Andrew McGuinness, the AA chairman, suggested that Patterson's immersion in online made him a perfect fit for the AA.
However, it's also a world where protecting consumers, their privacy and the information that can be gathered about them has become increasingly harder to police.
Patterson believes this is something that advertising in all its forms will have to confront. "Managing people's data, respecting their privacy and ensuring that advertising remains a positive experience - rather than an intrusive one - is an issue for the internet, but not exclusive to it," he says. "Twitter and Facebook are part of a litany of new forms of communication that have emerged in the past few years. As an industry, we need to be across that."
Meanwhile, there remains a need to secure the AA's financial future. Its finances are in better shape than they were a few years ago, Patterson says. But he admits they can only improve further if some of the new digital players dig deeper into their pockets - and if the AA can prove its value to stakeholders.
In that respect, much rides on the success of Credos, the AA's new think tank, charged with coming up with research to improve the debate on key advertising issues. The problem is proving its impartiality.
Patterson says it may not do that until it tells the industry an uncomfortable truth. For the AA's sake, he hopes that day isn't far away.
TIMELINE
1991: Joins Procter & Gamble and works his way up to become the European marketing director for P&G's third-largest brand, Pantene.
2000: Moves to Telewest as its marketing director for telephone and internet services. He is promoted to become the managing director for Telewest's consumer division, which has a turnover of £950 million.
2004: Leaps to BT as the group managing director of BT Retail's consumer division. Under his watch, BT Total Broadband, BT Infinity and BT Vision are launched.
2008: Appointed the chief executive of BT Retail in 2008 and joins the BT Group board. He leads BT's partnership in YouView.
2011: Patterson is named as the new president of the Advertising Association, taking over from Penny Hughes. The AA chairman, Andrew McGuinness, says it is a real coup for the AA to attract not just a major UK advertiser, but someone who is "immersed in the online world".