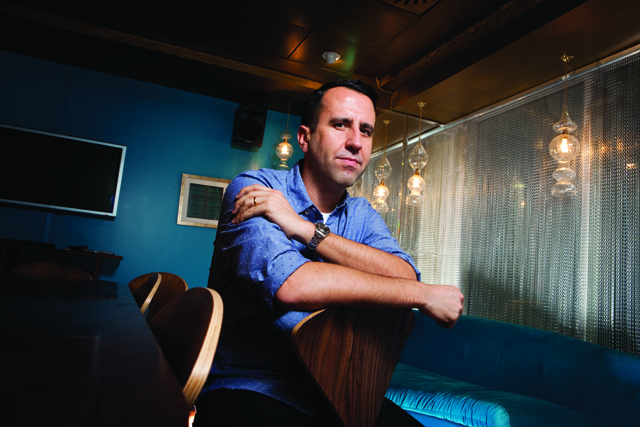 Tear up everything you thought you knew about the music business. The past few years have seen our landscape change beyond all recognition, but one thing has not changed – nothing can tap into your psyche like a powerful piece of music.
Songs are among the most potent tools for sync deals and commercial partnerships, and when a singer acts as a brand ambassador or their music soundtracks an ad, the campaign immediately makes a hard-and-fast connection with their fans.
In the past, we might have had to rely on anecdotal evidence to back those bold claims. What is so exciting about the digital music landscape is that, alongside viewing and sales figures, we now have hard facts relating directly to the music our artists are creating.
Although the big media story about the internet and the music industry over the past few years has been about the challenges posed by file sharing, the web has been game-changing in countless other ways.
Among these, it has provided us with something incredibly valuable – giving our industry tangible and incontrovertible data showing exactly how effective music is when used in the commercial space.
We can now go to our partners and show them exactly how many Spotify streams or YouTube plays an artist has clocked up. Whereas once we might have been highlighting hundreds of thousands of sales, or a million or two if things were going exceptionally well, we are now talking in billions. At the time of writing, Universal Music's artists had collectively gathered 1.7 billion iTunes sales, 311 million Twitter followers and 1.47 billion Facebook likes, not to mention the Spotify streams and YouTube plays which now run into the tens of billions.
If that information sounds like catnip, when we break it down further to show the stats we have on individual artists and how their tracks perform, it is gold dust in terms of predicting the efficacy of a campaign.
"There is no point pairing an artist with a brand unless the fit is right"
Social media has enabled us and our artists to connect with audiences in a much more powerful and personal way, which can be exciting as well as rewarding. Brands know they are buying into intimate one-to-one relationships, which would be almost impossible to replicate outside the music world. In addition, apps such as Shazam make it so much easier for people to identify the music used in ads – a simple tool which results in more sales, views and engagement. Of course, the figures are only part of the story. There is no point pairing an artist with a brand unless the fit is right.
Most artists do not come into the music industry to write songs for advertising, but across all our labels – which include Polydor, Island and Virgin EMI – there is a whole generation of artists who see product endorsement, brand association and sync as simply another creative way to have a conversation with their audience. As well as bringing in cash and raising their profiles, they also create unique opportunities for creative campaigns and new ways to share their music and personality.
When Ellie Goulding paired with HP Connected for an intimate 45-minute performance at Bush Hall, HP's stream of the gig scored 2.3 million hits – a huge boost for its launch. The fans also got a "money can't buy experience" and Goulding's single release reached an audience way beyond terrestrial TV. We followed that with another HP Connected one-off gig at Fabric for Iggy Azalea in July, which again created a huge buzz.
Another 2013 project saw us partner with Bang & Olufsen and Bartle Bogle Hegarty for a live-streamed Q&A with one of music's biggest icons, Sir Paul McCartney, via the B&O website. At the other end of the musical spectrum, Professor Green has collaborated with Puma on a collection. Globe Productions, meanwhile, co-produced the Channel 4 TV series Launched at Red Bull Studios showcasing the next wave of breakthrough artists.
These and other examples of successful partnerships come about when there is a good understanding of the wishes of the artist, of where the label wants to take them and also – importantly – what the brand objective is.
When everything gels, there will be a halo effect in which each element of the campaign works off one another and the message is relayed and amplified on social media platforms. A creative campaign and an interesting hook-up might prompt the artist to Tweet about it – creating an online buzz in its own right that traditional media may pick up on.
Syncs and brand partnerships have moved well beyond the quick "cash and grab" of just a few years ago, which is why Universal Music created Globe to be a one-stop shop for all the TV and content production, sync and commercial partnership activity of our labels. First and foremost, we are music fans and music specialists and we are here to add our knowledge and experience to ensure commercial partnerships are creative collaborations between artist, music company, brand and agency, as well as provide innovative ways to engage with an audience. Furthermore, with all our web-based data sets, we can now also tell a brand almost immediately how successful we have been at marrying those elements.
---
Marc Robinson is the managing director of Universal Music UK's Globe division