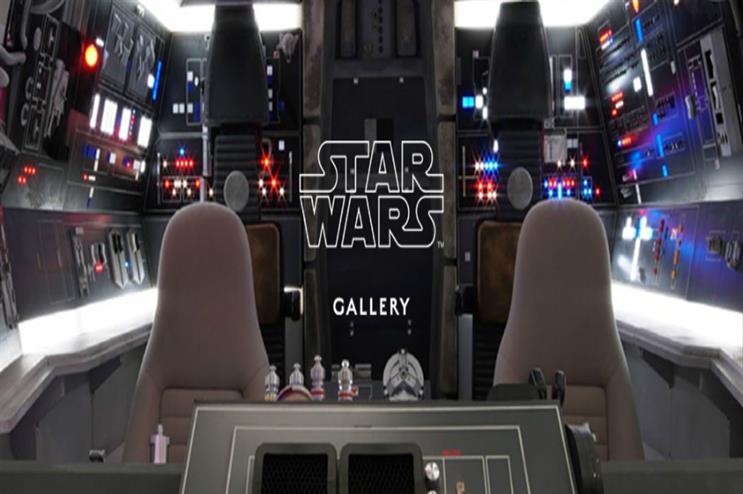 This free-ticketed event allows fans to view, interact with and buy Star Wars prop replicas. Fans will be able to visit an exhibition and transform themselves into a Stormtrooper, TIE Fighter Pilot or a Rebel Pilot, using data captured by Propshop's state-of-the-art photogrammetry system. This enables heads and faces to be replicated, processed and 3D-printed in colour, resulting in a personalised scale model at half a metre tall.
Prop replicas are made to order by propmakers at Propshop in Pinewood Studios, who created the original props for Star Wars: The Force Awakens. Items available include items the Chewbacca Bowcaster, Kylo Ren Lightsaber, Rey Staff as well as full size figures including Captain Phasma and BB-8.
Guests will also get a rare glimpse of the Millennium Falcon cockpit and Holochess Table and Sofa.
The event runs to 21 August.
Comment below to let us know what you think.
For more activations and experiential campaigns in London, download our latest report, London's Experiential Playground.