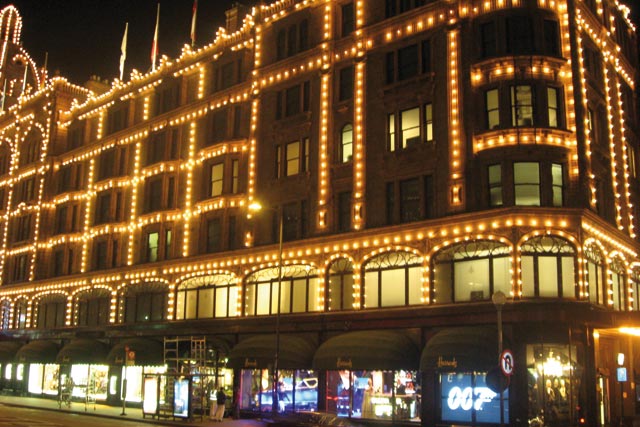 The ad appeared in Harrods' in-house magazine, promoting clothing and accessories sold in the store. It is understood to have been created in-house.
In the ad a woman is pictured lying on a bloodstained floor at the foot of a staircase.
A man holding a heavy candlestick stands next to her and text below him states "Professor Plum with the candlestick in the hall?".
The complaint said the ad is offensive and condoned violence.
Harrods disputed the picture was even an ad, arguing it was an editorial piece.
The magazine also carried several other pictures referring to the Cluedo board game, with straplines such as "Colonel Mustard with the revolver in the conservatory?".
The ASA disputed Harrods' claim and said as it was promoting in-store items, it came under its jurisdiction.
The ASA, in its ruling, said: "Although we noted that the ad depicted a scene which heavily implied that a violent act had taken place, we noted that the presentation was very stylised and the focus was on presenting the fashion and jewellery, rather than portraying a realistic image of violence.
"We considered that readers would clearly associate the image with the well-known board game Cluedo and would understand, in that context, that the scene related to the object of the game, namely, discovering which Cluedo character had committed a murder, in which room, and with which object."
The ASA ruled not to ban the ad. A Harrods spokesman said: "I can confirm that Harrods have agreed not to run this piece again and we apologise for any offence the photo shoot may have caused."