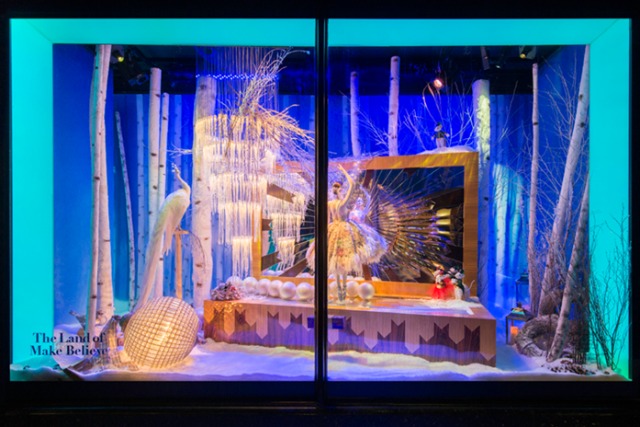 The activity marks the first time the luxury retailer has used a video ad in the run-up to the festive period.
The short film, called 'the land of make believe', is shot like a children's story and tells the tale of a small mouse called Peter Pumpernickel, who helps Father Christmas turn the lights on at Harrods.
The film, created by TBWA, is being shown at selected cinemas and promoted on Harrods' social media and digital platforms.
The retailer also unveiled its famous Christmas window display on Friday. Eleven luxury designers created a series of bespoke, hand-crafted pieces for the displays with each scene inspired by oversized vintage toys - from a jack-in-the-box to a pirouetting ballerina in a musical box.
Stella McCartney created a 'snow queen' sitting in a snowglobe dressed in a hand-stitched gown embellished with unique stones and exclusively available for purchase.
UK furniture designer Amy Somerville created a giant wooden musical box with an art deco mirror and a spinning ballerina dressed in a Zuhair Murad tutu.
Deborah Bee, director of creative marketing, Harrods, said: "Christmas at Harrods is a truly enchanting time for everyone. 'The Land of Make Believe' brings the festive magic of the store to life, encouraging Londoners to enjoy Harrods as the ultimate Christmas destination that's perfect for the whole family."
Watch next