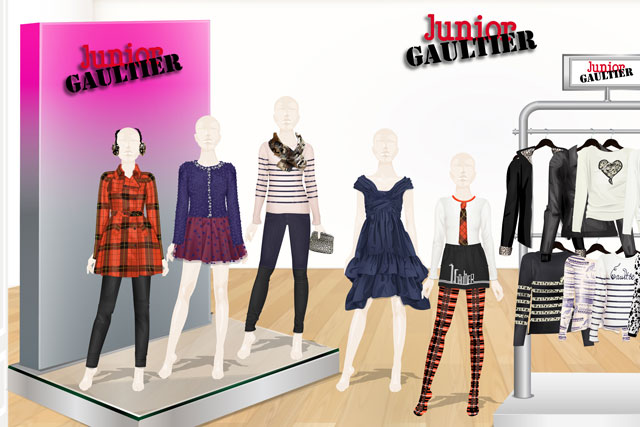 The clothes cost between 20 and 28 Stardollars; Stardoll users can buy 400 Stardollars for £4.95.

The retailer's partnership with the social network, which claims to have 200 million users around the world, is tied in with Harrods launch of two new Junior Collection rooms at its Knightsbridge store last weekend.
Despite the mass audience on Stardoll, Harrods appears to be taking pains to maintain the impression of exclusivity. While other retailers' virtual stores (including DKNY and Ugg) are grouped together in a shopping centre called Starplaza, the Harrods store is set apart.
Other touches include delivering virtual goods in virtual Harrods bags and the creation of brand ambassador avatars Simon and Fiona.
Torly Grimshawe, head of childrenswear at Harrods, said: "This is a wonderful opportunity to raise our profile in the virtual fashion world, at the same time as enabling our younger customers to interact with their favourite brands in a completely new way."
Stephen Molloy, senior vice-president of sales at Stardoll Media, said: "Harrods are demonstrating they are forward thinking and innovative marketers who share an in-depth understanding of young people today and how for them their online world is as important and real as the physical one."