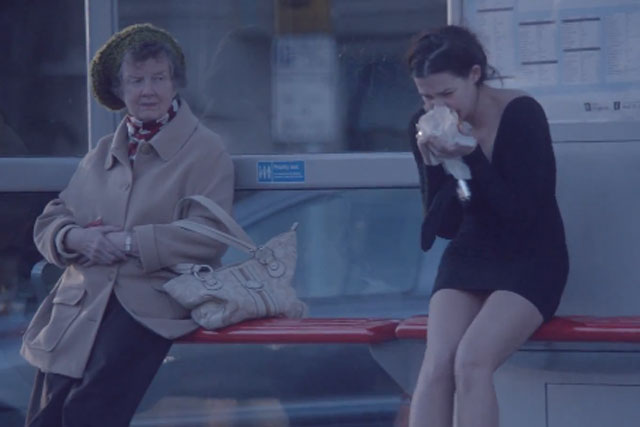 The film by DDB aims to show how women can avoid the embarrassing walk home after spending the night at someone else's house, by shopping at Harvey Nichols.
The viral is designed to show the retailer, "has everything you need to walk home with your glamorous head held high".
Harvey Nichols claims shoppers can turn embarrassment to pride by buying from ranges including Valentino, Giambattista Valli, Nina Ricci and Chrisopher Kane.
The retailer says it also has extras to help the morning-after recovery, including Bliss eye masks and Percy & Reed's dry shampoo.

Julia Bowe, group marketing director at Harvey Nichols, said: "We always like to take something true to life and have fun with it, and see how Harvey Nichols can make things better.
"A fabulous dress teamed with a great pair of shoes will atone for a multitude of sins in our eyes."
The clip is being hosted on the brand's YouTube channel. Viewers are also being encouraged to share their "walk-of-shame" stories by sharing them on Twitter via the #walkofshame hashtag.
Follow Matthew Chapman on @mattchapmanuk