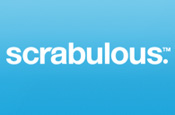 Hasbro has begun legal action in New York, naming Scrabulous creators - brothers Rajat Agarwalla and Jayant Agarwalla, together with RJ Softwares - as the defendants.

The toymaker claims the three parties are infringing Hasbro's intellectual property rights for Scrabble.

Hasbro added that it had sent a notice to Facebook, the social networking site that hosts the Scrabulous game, requesting the removal of the application in the US and Canada as soon as possible. Mattel owns the rights to Scrabble in the rest of world.

Earlier this month, Hasbro launched a legitimate Scrabble version on Facebook.

Scrabulous, which was launched in July 2006, has more than 2.5 million users, including Yoko Ono and Facebook founder Mark Zuckerberg, who reportedly plays the game with his grandparents.