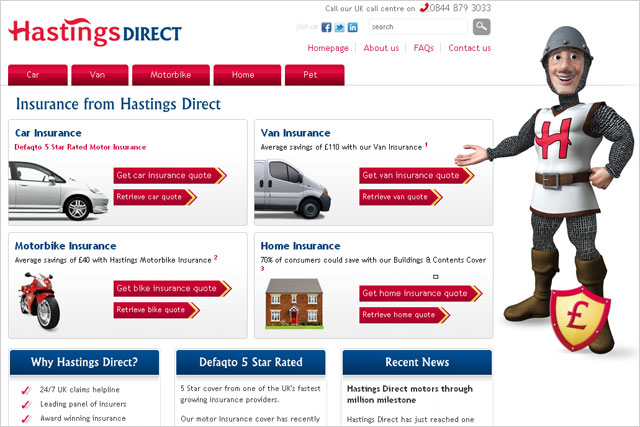 The intermediary Creativebrief is handling the review, and is looking to make an appointment by the end of August. Agencies have already been contacted ahead of the pitch contest.
Hastings is attempting to build its profile after a period during which the brand has not been supported by above-the-line marketing. It has preferred instead to concentrate on developing its business through aggregators.
Hastings currently works with Rapp on its media planning and buying as well as some direct marketing projects. That relationship is unaffected by the review.
Hastings has also previously worked with MediaVest Manchester on its search engine optimisation.
A Hastings spokeswoman said: "The business has doubled in the last two years and is looking to expand its customer base. Hastings will look for an agency to return to consumer marketing activity."