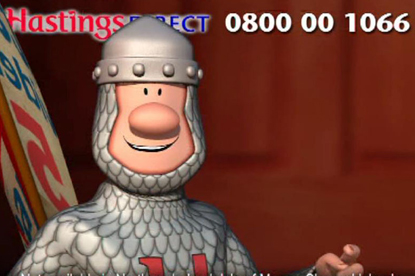 EHS picked up the business after a pitch against Rapp and DigForFireDMG, and will handle strategy and brand positioning across Hastings' portfolio of brands, which includes Hastings Direct, Hastings Essential, Insure Pink and Insure Blue.

The agency's campaigns will involve Hastings' longstanding brand spokesman Harry Hastings, and will aim to highlight the company's personal approach to its customers.
Hastings called a pitch for the DM account in October last year, as part of a wider review of its £8 million media planning and buying business.

Mike Spicer, the managing director of the EHS Brann Group, said: "This is a fantastic achievement and a prestigious appointment for us which demonstrates our unique approach to delivering effective marketing communications."