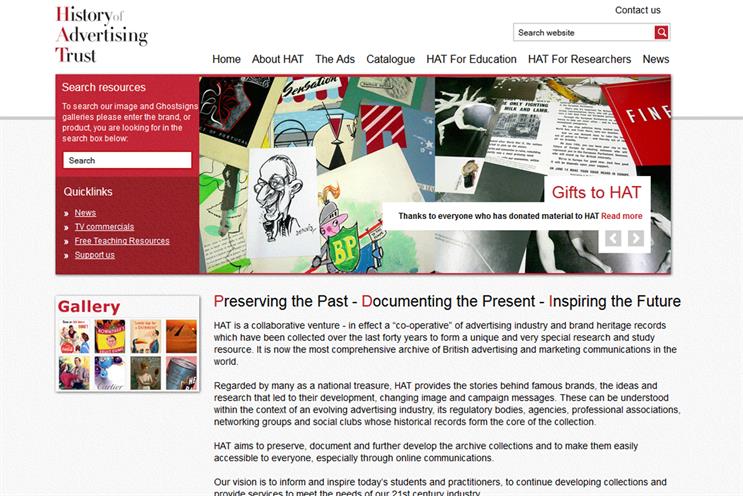 Veale will be ending a 14-year association with Hat when she steps down at the end of June to spend more time with her husband, Mike, who has been suffering from ill-health.
She is only the third person to have run Hat, whose archive of more than three million items makes it one of the largest of its kind in the world, since its establishment in 1974.
Graham Hinton, Hat's chairman, described Veale as "a consummate professional" who had made a "difficult decision". However, he said: "It is one that I understand and with which I sympathise completely."
Veale was Hat's archive and library collections manager when she was named as Barry Cox's successor at the end of 2012 and it is likely the charity will look for someone with an archivist's background to replace her.
During her time in charge Veale has continued the efforts to secure Hat's long-term financial security while promoting its relevance and profile within a rapidly changing industry.
One of her achievements was to win almost £50,000-worth of Heritage Fund Lottery money to finance Hat's Ad:Mission project, an interactive website that allowed Hat's archive collection to be integrated into classroom lessons.
Hinton said: "Hat is now a very different organisation from the one she inherited. There is a new management team in place, a clearer direction, a more open culture and a more robust financial position."
Hinton will join a four-strong appointments committee of Hat governors who will choose Veale's successor.
They are: Geoff Russell, the IPA's former director of media affairs; James Best, the chairman of the Committee of Advertising Practice; and Stephen Woodford, the former Adam&Eve/DDB chairman who now chairs the PR company Lexis.