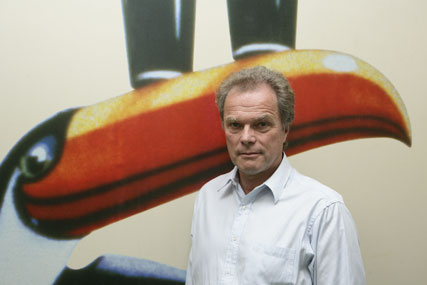 Under the scheme, called the Big Arts Give, every £1 donated online during the week of 6 December will result in £2 going to HAT until a £500,000 matching fund runs out.
The initiative follows a rescue mission by the industry after HAT announced in May that it needed £80,000 to survive until the end of 2010.
The appeal raised around £110,000. Now the charity is putting the final touches to a plan to transform it into a more commercially orientated operation. Dare has produced a marketing campaign for the Big Arts Give, which invites people to donate online from 10am on 6 December. Full details can be found on www.hatads.org.uk.
Last month, HAT's governors backed proposals to investigate how it could become more visible, more commercially active and relevant. One is to produce a source of income while building links with education through teaching modules for secondary schools offering media courses.
Barry Cox, HAT's chief executive, said: "It is up to us to make a reality of the priceless inspiration for today and tomorrow that sits here in our unique collections. And we will."