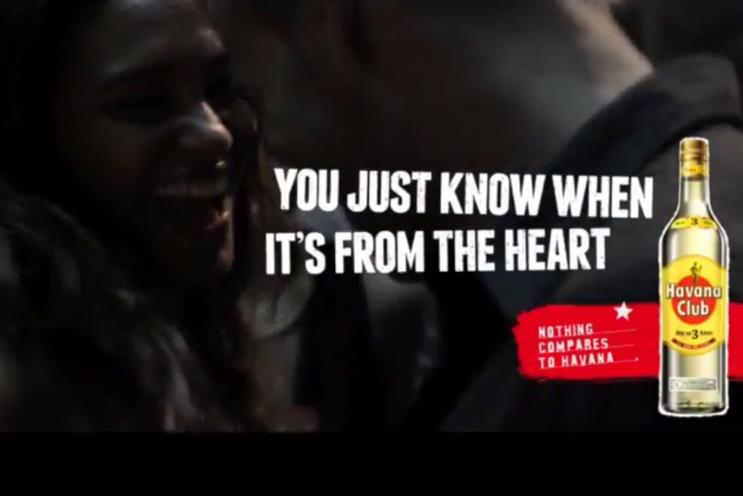 The new creative, titled 'you just know when it's from the heart' will roll out next week internationally across the UK, Germany, Belgium, Italy, Czech Republic and Uruguay throughout 2015.
It will be supported by digital, TV, print, billboard and cinema advertising and PR and will incorporate the brand's 'Nothing Compares to Havana' strap line, which launched in 2011 to link the rum with its country of origin, Cuba.
"We're very excited about launching this new global campaign,'' said Nick Blacknell, Havana Club International marketing director.
''The people of Havana are known for giving it everything they've got and always acting with passion and commitment, whether living life or making rum.
"You just know when it's from the heart' sums up this distinctive attitude."
---
Recommended