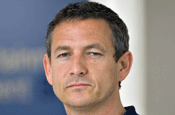 Mike Mathieson, the founder and chief executive of Cake, and the rest of the senior management team, including creative director Mark Whelan, will continue to run the agency as part of a five-year earn-out deal.

Havas will back the launch of a Cake office in New York early next year.

The agency has clients including Vodafone and Nintendo and has launched high profile campaigns such as the turfing of Trafalgar Square for Visit London.

It will now become part of the Havas Media division alongside eight other brand entertainment agencies.

Cake's team will report into Juan Bascones, the head of the Havas Entertainment and Global Media Investment units of Havas Media.

The deal follows Havas' £20 million acquisition of BLM Group in January, which saw the UK independent become part of the Havas-owned Arena network.

Cake's high profile work includes the launch of Nintendo's Wii and Pokemon brands and the creation of various music properties for Carling.

Since launching in 1999, it has also developed advertiser-funded programming initiatives such as Orange Playlist, which ran on ITV1, and holds the media relations accounts for clients including BSkyB and Ben & Jerry's.

Havas is planning to offer Cake's services to Euro RSCG clients and over the next year will formalise its Havas Entertainment network, creating closer links between Cake and agencies in markets including France, Spain, Portugal, Germany, Argentina, Mexico, Chile and India.

Mathieson said: "For a while we have been looking for a partner that can further Cake's ambitions and allow us to service our international clients such as Vodafone, Motorola and Nintendo to a new level."

Bascones said: "Our group's strategy for expansion is to focus on organic growth, start ups and targeted and timely acquisitions.

"The integration of Cake into the Havas Media is a significant move - Cake's specialist expertise combined with the team's cultural fit with our existing network will offer a huge benefit to all our clients."