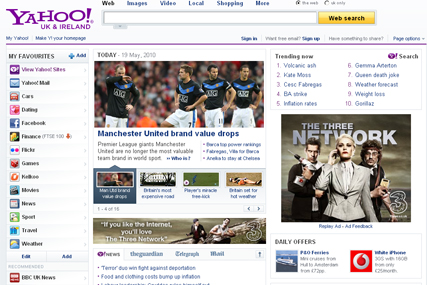 The agencies have been tasked with creating the world's biggest on and offline penalty shoot-out, as part of Yahoo!'s efforts to drive more consumers to its site throughout this year's FIFA World Cup.
Through digital and social media, football fans will be able to compete against each other in an online tournament on Yahoo!
The two highest scorers from the global leaderboard will then be flown to Rio de Janeiro to take part in a real-life penalty shoot-out against high-profile goalkeeper David Seaman.
They will also win the Yahoo! Sports Pass, which include tickets to 16 of the world's greatest sporting events over the next four years, culminating in Brazil 2014.
Havas and Euro will also be responsible for promoting a series of 'guerrilla'-style penalty shoot-outs across the globe.
Events from London to Jakarta will also see other goalkeeping stars including Zetti, Byung Ji Kim, Paco Buyo, Paulo Futre, Stefano Tacconi, Heinz Muller and Bernard Lama take part in the campaign.
Yahoo!'s vice-president of sports and entertainment marketing, Chris Cassidy, said: "Yahoo! is continuing its vision of being the centre of people's online lives with a comprehensive global football promotion across the summer.
"Havas Sports & Entertainment and their sister agency EHS 4D Digital presented an innovative on and offline campaign to engage football fans around the world, which includes partnering with some of the world's most renowned goalkeeping talent."