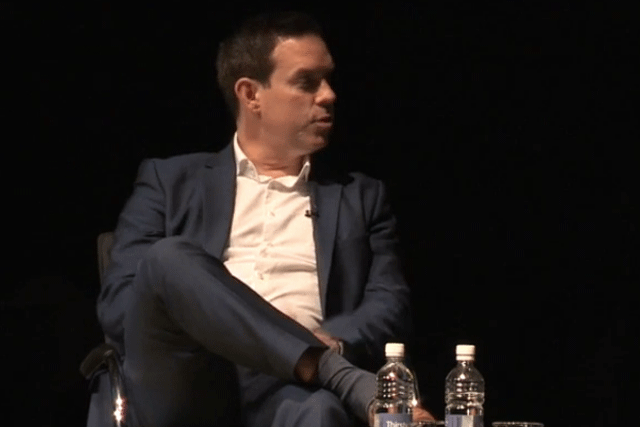 Speaking to Campaign at the IAB Engage conference last month, Frampton talked openly and expansively about his fears and opportunities for the media business today.
Talking about fully integrating digital into the heart of his agency, Frampton said: "Quite often the language of digital is too technical, too focused around granular things. The first thing is to make sure both sides can actually speaking the same language.Bring teams together that are essentially doing the same thing."
By way of example, he noted: "To me TV is Vision these days, you've got people doing video, you've got people doing TV broadcast buying and then you've got people buying programmatic video. All of those people are buying A/V (audio visual), so you can't have separate teams all over the place."
Watch the video of Paul Frampton's interview below... (or if viewing via mobile click here)
Sorrell is right to be paranoid about Google
Earlier at the IAB Engage event, WPP's chief executive Sir Martin Sorrell admitted to being "paranoid" about the digital "hyperactivity" currently taking place within the advertising business.
Frampton noted Google has heavily invested in being more "agency friendly", with initiatives like last month's Brandcast Upfront event reportedly costing £1 million, Frampton also admitted to a "healthy paranoia" when it comes to the big tech players.
He said: "Some of their behaviour doesn't necessarily match their storytelling around the importance of agencies, but that to me is an agency problem as much as it is a market problem. We have to make sure the reinvented and we have people like analytics people that can talk abotu DSPs and DMPs... It's an open market and if Google feels they can step into that and nobody else provides it then why shouldn't they?
"And Facebook the same. So agencies have to wake up, the media industry has to wake up, to move quicker, move at the speed of a start-up, otherwise certain agencies or certain parts of agencies will become irrelevant. It is a fact."
Going forward, Frampton called for "a lot more leadership change" within agencies and media owners. He said the old silos and protective mentality of the past had to be fully broken down.
By way of example, he drew upon the likes of Twitter in the UK, where managing director Bruce Daisley is spearheading a direction focused around forging cross media partnerships and collaboration.
Frampton said: "We can't continue to have lots of different industry bodies talking about individual media any more. Twitter is promoting collaboration and open source and I think that has to be the future because if you're a marketing director you don't want to have 25 different conversations about 25 different channels, you don't want to have to spend lots of time knitting things together."