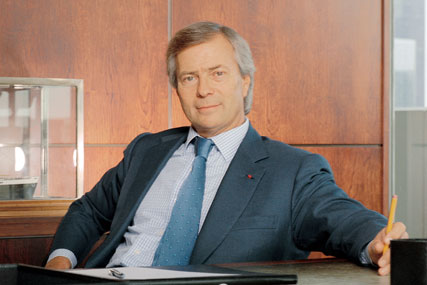 Global profit across the marketing and communications group behind Euro RSCG and MPG totalled €92m, down from €104m in 2008.

However, the impact on the bottom line was contained after a sharp drop in financial expenses following a bond redemption, and a lower tax rate.

Income from operations for the year totalled €180m, slightly down from €188m the year before but operating margins were up slightly, from 12% to 12.5%, after what it called "disciplined cost control".

There were also signs of "significant improvement" at the group as the year progressed, with organic growth of -4.4% in the fourth quarter and revenue of €415m.

Unlike last year, the group decided not to provide any further details or breakdown of its performance today (23 March), and no additional comments were made by chairman Vincent Bolloré chairman or chief executive Fernando Rodés Vilà.
In September, Havas UK reported pre-tax profit of €71m for the first half of 2009, down 13.1% year on year.

Net new business for the full year was described as "robust", with wins such as Hyundai Kia (Havas Media), Jacob's Creek, Dulux and Credit Suisse (Euro RSCG), and Reckitt Benckiser (MPG), contributing to €1.3bn.

The year also brought a number of new account wins in digital, with some of the more significant being IBM (Euro RSCG 4D), EDF (Euro RSCG C&O) and Heineken (Euro RSCG New York).

Euro RSCG was also appointed to Unilever's first ever global digital roster.