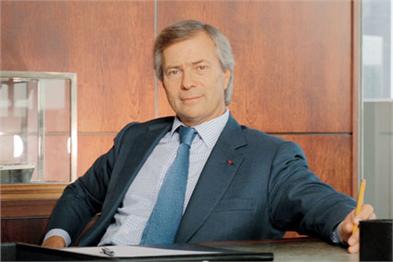 The French marketing services group, which is controlled by businessman Vincent Bollore, witnessed a 4.2% rise in revenues to €729m.

The net income figure includes the group's share of profits and losses from its subsidiaries.
The revenue rise was partly driven by a weaker euro and organic growth came in lower at 1.8% year on year.
There was a strong second quarter organic growth figure of 4.6% for the UK business, which Havas attributed to the media and advertising businesses [including MPG and Euro RSCG] and the impact of new business wins at the end of 2009.
First half organic growth for the UK was 1.7% , while the rest of Europe including France suffered negative organic growth. The US was up 4.9% and Latin America was up 25.2%.
At a global level Havas said it has won €1.2bn of net new business in the first half of 2010, which is roughly the amount it won in the whole of 2009.

UK new business included the Comet creative account for Euro RSCG, which was also appointed to the global Unilever digital roster.

Digital business accounted for 17% of Havas' total revenue, compared with 16% in the same period last year.