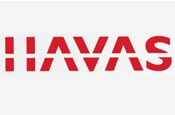 Havas, which was last week was reported to be re-igniting its bid to buy UK media company Aegis Group, reported organic growth up 9.8% in the fourth quarter and 7.1% for the full year.
Fernando Rodes Vila, CEO of Havas, said: "The growth reported by Havas in 2007 is above our expectations and confirms the turnaround successfully undertaken by the group over the past two years."
Havas said that net new business was €1.5bn for the year and that, for the first time since 2000, the group reported growth in all regions.
However, organic growth was strongest in Asia Pacific where it leapt 28.6% and Latin America where it was up 21%.
UK organic growth was 4% and in North America it was just 1.7%, underscoring Havas's weakness in these two regions.
Revenue growth was also strong in Asia Pacific and Latin America, but flat in the UK and down in North America.
Across its individual businesses, its main advertising network Euro RSCG Worldwide was up 5.5% but growth at its Havas Media unit, which mainly comprises media planning and buying agency MPG, was triple that at 19.1%.
Digital business grew strongly jumping 28% in 2007.