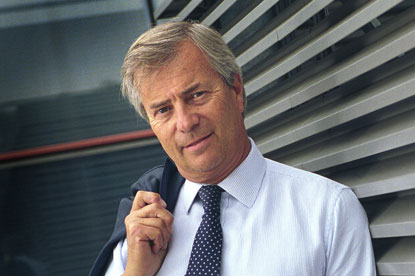 The company's results today also showed a significant revenue decline of 7.4 per cent, from €755 million in 2008 to €700 million for the same period this year.

The French advertising network, which owns Euro RSCG, Archibald Ingall Stretton and MPG, also suffered a decline in organic growth of nearly 9.2 per cent – a figure that almost matched its chairman Vincent Bolloré's predictions.
Earlier this year, Bolloré predicted a maximum 10 per cent decline in organic growth.

Although Havas saw organic growth rise 2 per cent in France, its first-half financial report stated that Havas had suffered "markedly slower growth" in Southern Europe and the UK, where growth was down 15 per cent.

The biggest drop in organic growth was felt in the Asia-Pacific region, where the loss of the Dell media account led to a fall in organic growth of almost 20 per cent.

The company said that the effects of the loss of the Dell business will "cease to be felt from the end of quarter two 2009".

Meanwhile, Havas' net income remained stable at €40 million thanks to wins including Jacobs Creek worldwide and Clarks shoes, helping the company total €813 million of new business in the first half of 2009.
That figure, which surpassed its 2008 half-year new-business total, does not include recent wins such as the US Heineken account and the UK Axa business.