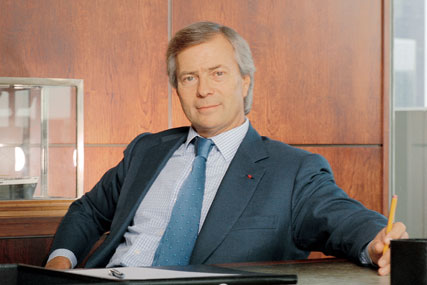 Havas' UK operations include ad agency Euro RSCG and media agencies MPG and Arena BLM.
In the UK, revenues for 2009 registered at €164m, a fall of 11.6% on the year in organic growth terms.
Overall, Vincent Bollore's Havas reported annual revenues of €1,441bn (£1.27bn) in 2009, down 8.1% on the year in unadjusted terms. Bollore is the largest shareholder and chairman of the group.
But the group pointed to a recovery in organic growth in quarter four, which declined 4.4% year on year, compared to an overall fall of 9.2% year on year in the first nine months.
Havas picked out the performance of its digital operations, which it said had increased from 9% share of group revenue in 2006, to 16% in 2009. It added that digital revenue was forecast to more than double in 2010, to almost 20% of group revenue.
Havas' digital account wins in the past 12 months include Euro RSCG 4D scooping IBM, and Heineken in the US awarding its digital business to Euro RSCG in New York.
Across the group, new business for 2009 was valued at €1.27bn, which Havas termed "robust".
Significant agency wins in 2009 across the group included Hyundai Kia by Havas Media, Reckitt Benckiser by MPG and Credit Suisse by Euro RSCG.