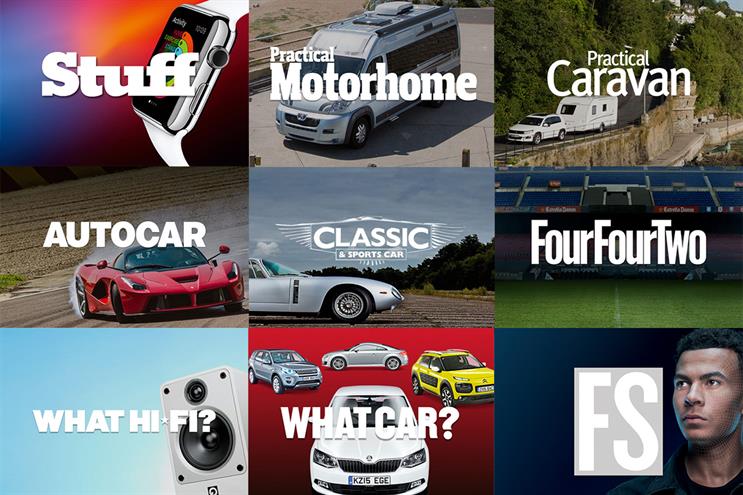 Revenues fell to £172.7m in the year to June 2017 from £186.5m because of "uncertainty" ahead of the Brexit referendum in the UK and the US Presidential elections.
However, Kevin Costello, the chief executive, said revenues at the owner of Campaign, PR Week, Stuff, Four Four Two, What Car? and MyCME have "bounced back" subsequently.
He expects group turnover to grow in 2017-18 thanks chiefly to Haymarket US and Haymarket Business Media in the UK, which are both on course to post "double-digit growth" in revenues and profits.
Costello said reducing net debt to just £1m by the end of June 2017 from £17.3m a year earlier and a peak of £144m at the start of the decade meant the company's balance sheet is "in good health" and it can invest in the business and new technology – particularly an ecommerce platform for its automotive division.
Haymarket announced the first phase of a planned £50m investment in Haymarket Automotive during 2016-17 and this led to a fall in earnings before interest, tax, depreciation, amortisation and exceptional items (Ebitdae) to £2.6m from £13.7m a year earlier.
"We're investing in the business which is why we have suppressed Ebitdae," Costello said.
The group generates more than half of sales from three sectors – medical, marketing communications and motoring.
Costello said: "Our mission is to be the best specialist media company in our chosen markets, whilst ensuring we are transitioning the business for long term growth.
"This set of results underlines real momentum in deploying our strategy: creating a balanced portfolio of diversified revenues."
About 63% of group revenues came from digital, face-to-face events and data and 37% came from print during 2016-17.
"Print remains an important platform for our loyal specialist audiences, but it is pleasing that almost two-thirds of total revenues now come from digital, data and live activity," Costello said.
Lord Heseltine, the chairman and owner, said: "Haymarket is a company with 60 years' heritage. It is rightly renowned for its powerful brands, serving vibrant market sectors containing millions of high value consumers and business professionals.
"These results reflect a strategy which positions us well for the future: investing in technology to build diversified revenue streams around a raft of new opportunities."
Haymarket boosted operating profits in 2016-17 by selling "non-core" motor-sport and agricultural assets but Costello said a sale of the group is not on the agenda and Lord Heseltine remains committed as the owner.
"No, the company is not for sale," Costello said. "I have been working tirelessly to ensure the next generation of the family can enjoy the security of a company that is debt-free and to accelerate its rate of development."
He also played down a suggestion that Haymarket Automotive, which separated from Haymarket Consumer last year, might be sold.
"The fact we've set up an Automotive division was not fuelled by a desire to sell it," he said. "As with all media owners, we actively manage our portfolio. Just as we've launched new brands, we'll retire other brands or sell them."
Costello said the first half of 2017-18 was "a really encouraging six months that reinforced our commitment to develop and invest both organically and otherwise".
He added that as a specialist media business, Haymarket doesn't need to chase major scale in a media world dominated by technology giants.
"There's a misplaced perception about scale," he said. "Everyone's looking for the next Amazon or Netflix but in a digital economy in the specialist arena it's as much about quality and trust and understanding your audience and clients' needs better."