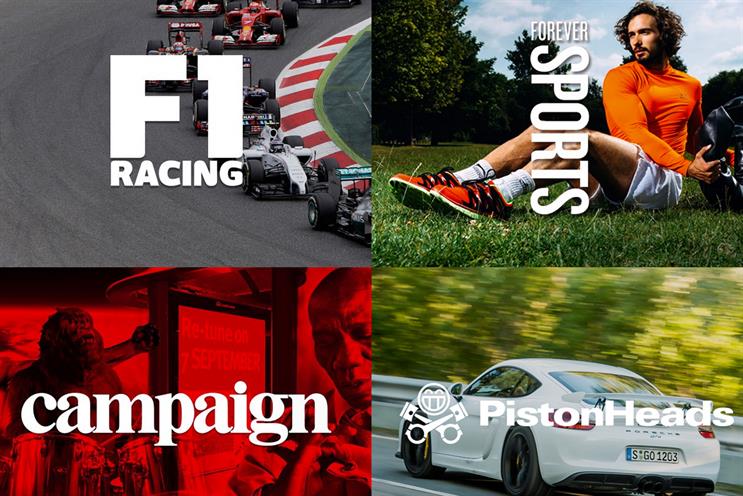 Digital generated one third of the international media group's £184.3 million turnover in the 12 months to June 2015 and it is on course to hit 37 per cent in the current financial year.
Festivals, awards, conferences and exhibitions, known as FACE, rose to 17 per cent of sales last year, and should be 19 per cent in the year to June 2016, the company said.
FACE is particularly important in emerging markets such as Asia where it is contributing 40 per cent of sales.
By contrast, print generated only 46 per cent across the group last year, down from 61 per cent in 2012, when Haymarket first launched its Group Growth Plan to transform the business. Print is set to fall below 40 per cent this year.
Haymarket described its performance as "encouraging" and said: "The improvement in operating profit was driven primarily by growing demand for online content, notably in the motoring segment where Haymarket's popular Pistonheads platform continued to expand, as well as for specialist contract publishing and medical and pharmaceutical business information, notably in the U.S."
While the group made a £5 million profit on an operating basis, up from £4.6 million, it reported a pre-tax loss of £2.8 million after one-off exceptional items.
Revenues were £184.3 million compared to £187 million a year earlier, partly because the group has exited businesses in Germany and Australia.
Sales are forecast to rise 3 per cent in the current financial year.
Kevin Costello, the chief executive of Haymarket, said: "Although we have not been immune to the volatile advertising climate we have been able to weather the storm through investment and focus in our top-performing segments."
America generated $70 million (£45 million) or about a quarter of group sales in the last financial year and is expected to reach about $83-84 million this year thanks to the launch of Campaign US and acquisitions such as the healthcare communications business Group DCA.
Revenues from America will have leapt 40 per cent since 2012 by the end of the current financial year and Costello said: "We're rapidly heading towards being a $100 million business in America."
He added that Haymarket has been able to invest in the business over the last few years and expand because the group has sorted out its balance sheet. "The debt boil has been lanced," he said.
Net debt has fallen sharply from £144 million in 2012 to £18 million after Haymarket completed the sale of several properties, including Teddington Studios in south-west London in November.
Lord Heseltine, the owner and chairman of Haymarket, said: "Our group is well-placed to seize expansion opportunities in the media industry following an encouraging operational performance in the last financial year.
"We have significantly strengthened our balance sheet since the year-end, with the sale of our Teddington site, enabling Haymarket to continue its digital transformation in our core markets."
Heseltine received an annual dividend of £1.1 million in contrast to a year ago, when he decided not to take a payment during the property sell-off and refinancing process.
Haymarket has disposed of £116 million of property and moved to new headquarters in Twickenham.
Costello said the reduction in debt and expansion in digital and America showed Haymarket's strategy, first drawn up in 2012, was starting to pay off as the company has focused on "fewer, bigger bets" and the "three Ms": marketing communications, medical and motoring.
The company has exited 10 "non-core" businesses in the last two years, including in Germany and Australia, as part of the Group Growth Plan.
Costello said: "Creating the plan and devising the strategy is one thing, executing it is another. The progress at the midway point is pleasing."
He added that Haymarket has "headroom" to make further investments and is likely to stick to the "three Ms", with a particular focus on America, although he did not rule out other sectors.
He added: "We can continue to execute on the Group Growth Plan – identifying geographic and market segments that promise healthy returns – from a position of underlying strength."
Haymarket's annual accounts, which have been filed at Companies House, show profits before interest, tax, depreciation and amortisation fell 7 per cent to £16.3 million compared to £17.6 million a year earlier.
Haymarket owns more than 70 brands, including Stuff, FourFourTwo, What Car?, MyCME, PR Week, Marketing and Media Week, and operates in 14 offices across six countries.