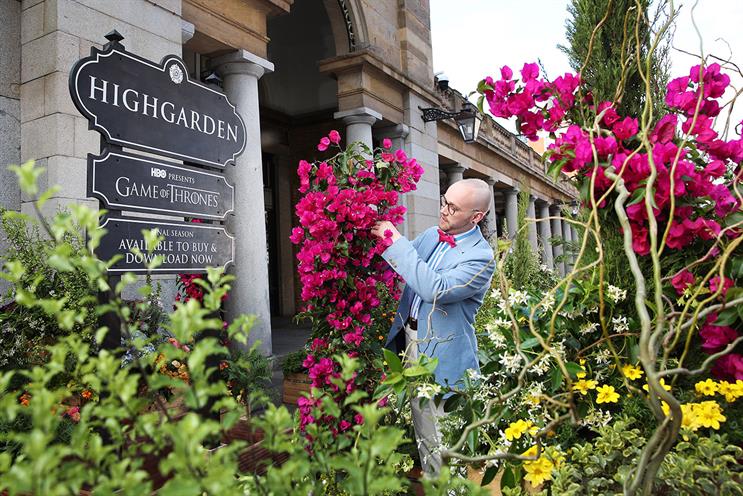 HBO has unveiled four fictional locations around the UK to mark the digital download release of the final series of Game of Thrones. The chosen destinations have signs with their new names and members of the public are encouraged to find them.
Fans visiting the newly named Highgarden – London's Covent Garden – can admire an impressive gardenscape created by Kenny Raybould, horticultural manager of Covent Garden. The installation, featuring bold and vibrant colours inspired by Highgarden and House Tyrell, is situated in front of the main piazza for the next three weeks.

Michelle McGrath, director of Covent Garden, said: "For three weeks, the estate will reflect the beautiful location of Highgarden, unofficially changing our name and bringing to life a garden installation designed by our head gardener mirroring those in the show."

Having pledged its allegiance, Blackpool has become Castle Black-pool, while Essex has been renamed Essos, and Doune Castle in Scotland has become Winterfell. The castle was featured as the location for Winterfell in the pilot episode, so visitors can enjoy walking in the footsteps of the Starks and Jon Snow.

HBO said the signs will be available to visit for a limited time only.