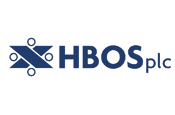 The group has approached media agencies with a commission to run paid search, search engine optimisation and online display advertising to promote the products and services in its international divisions.
The review will cover all three of HBOS's offshore strands – The Halifax, Bank of Scotland and Birmingham Midshires brands.
Media Week has learned that the company plans to house all three units' digital marketing under one roof, ahead of a major online marketing push in early 2008.
UK agencies have been asked to pitch for the business, with a result expected before Christmas.
HBOS has previously used agencies including search specialist Spannerworks and an international team at Aegis to promote its international products online.
Media agency Vizeum handles the offline media for HBOS in the UK and the majority of the group's digital activity, including paid search and online planning and buying. HBOS also employs Spannerworks in the UK to run its search engine optimisation strategy.
The group's hunt for a digital shop follows a year of activity in which it has expanded its web presence.
In June, the banking giant committed to e-mail marketing by hiring specialist agency eCircle. In addition, it overhauled its website to enable it to promote its products to potential customers.
HBOS used integrated agency Dialogue DLKW and usability firm Amberlight to redesign the site and it introduced a host of features aimed at selling products to existing customers.
HBOS advertises a number of its brands online and above the line, including Intelligent Finance, Rightmove.co.uk, Sainsbury's Bank, Esure and Sheilas' Wheels.
The banking group, which employs 36,000 staff, has a large roster of agencies in the UK including Arc Integrated Marketing, Cravens Advertising, DLKW and OgilvyOne.